INGREDIENTS
1/2 Tbsp olive oil
1 flour tortilla
1/2 cup shredded cheddar cheese
1/4 red bell pepper
2 Tbsp diced green chiles
4 large eggs
1/8 tsp salt
1/8 tsp pepper
2 Tbsp salsa
1 green onion, sliced
INSTRUCTIONS
Preheat the oven to 350ºF.
Brush the olive oil over the inside surface of a circular baking dish.
Press the tortilla down into the baking dish so that the edges fold up the sides of the dish. It may help to microwave the tortilla for a few seconds first to make it more pliable.
Sprinkle 1/2 of the shredded cheddar on tortilla.
Add bell pepper and diced green chiles on top of cheese.
Crack four eggs on top of vegetables and cheese.
Season with salt and pepper.
Top with remaining shredded cheese.
Bake approximately 20 minutes, or until the egg whites are set and yolks are jiggly.
Remove from oven, put salsa and green onions over the tortilla baked eggs.
Slide knife around the edge between the tortilla and dish to loosen, slide tortilla baked eggs out of the dish
Cut tortilla baked eggs into quarters.
Serve hot and enjoy!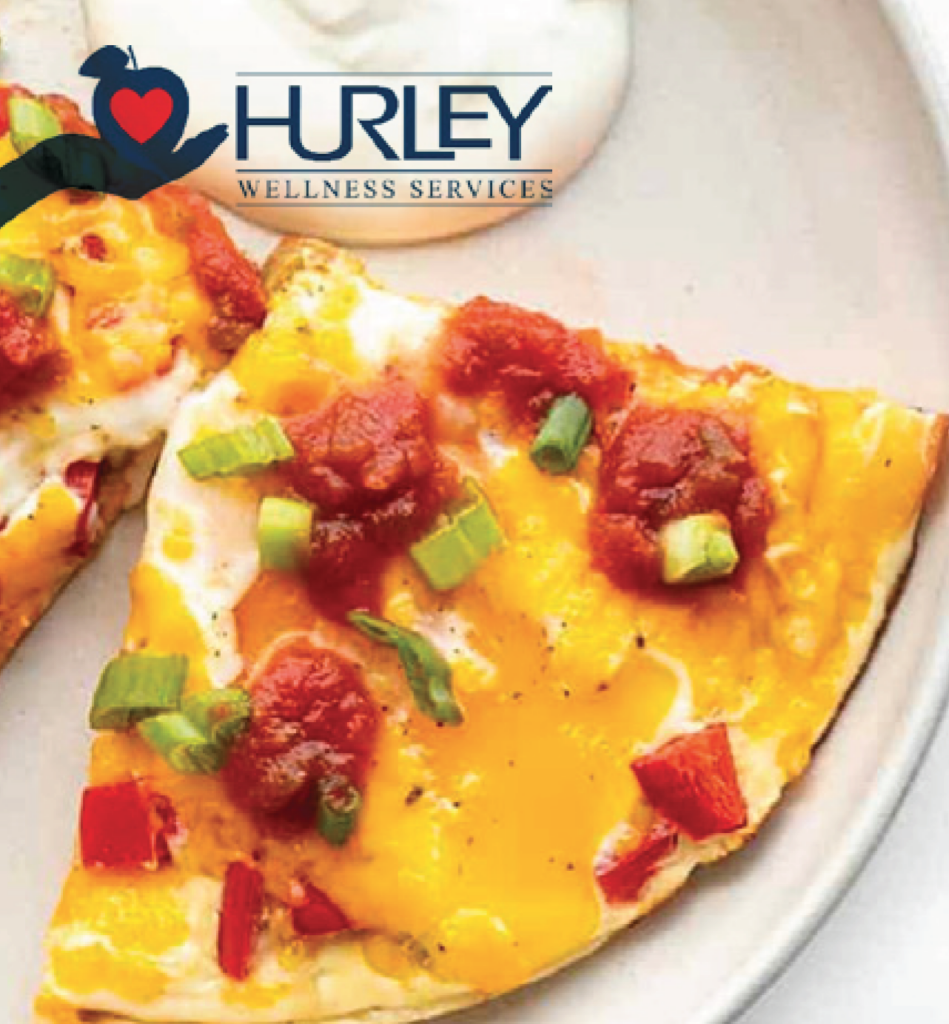 Kudos Magazine Volume 7.2 from Hurley Wellness Services